Le logiciel – Veille tarifaire
Stop running around looking for information,
l'information,
everything you need is on hand!
YieldBooking automates your competitive intelligence
and frees up time for your business strategy.
Keep an eye on everything you you need
Define stays and conditions you wish to monitor.
Weeks, weekends ou several nights : Monitor dates you are interested by, whenever you wish during the year.
Create your stays as you want, give them a name to find them easily. Choose to pause them if you do not need prices.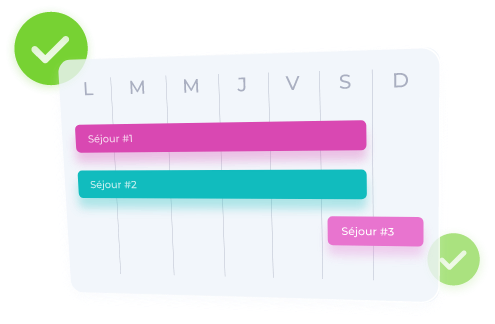 Establishment and accomodations
Target your competitors in a precise manner
Compare what is comparable
Choose to monitor accomodations of competitors most similar to yours. Compare your accommodations to those of your competitors with the same criteria as you: Number of people, number of rooms, surface, bathroom, air conditioning or terrace.
For winter pricing intelligence needs, monitor competitors according to specific criteria: age of holidaymakers, type of guesthouse and even the facilities included.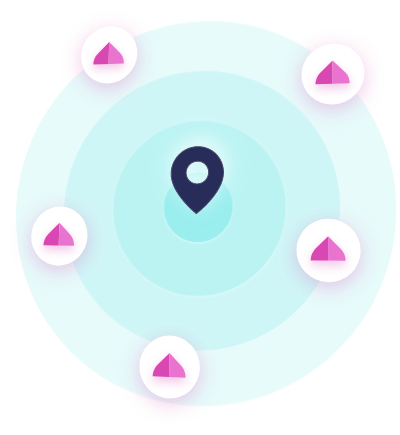 A global and precise vision of your competition
Everything you want to know, right in front of you.
See your competitors' prices through various charts and graphs. Use our filters to highlight where you are the most expensive, the cheapest, to display the crossed out prices and even the school holidays.
Clearly see your price positioning and compare your price to that of your competitors and to the average price. Also compare your availability with that of your competitors.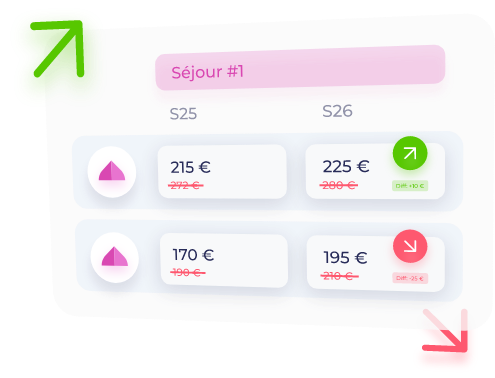 Define the intensity of your pricing intelligence
Monitoring at your own pace.
Because not everyone needs the same intensity for their pricing intelligence, YieldBooking allows you to adjust the frequency of your price watch according to your needs, depending on the month of the year.
You can choose to collect prices once a month in the low season and once a week in the high season. Or you can take special readings for a special occasion.
It's up to you.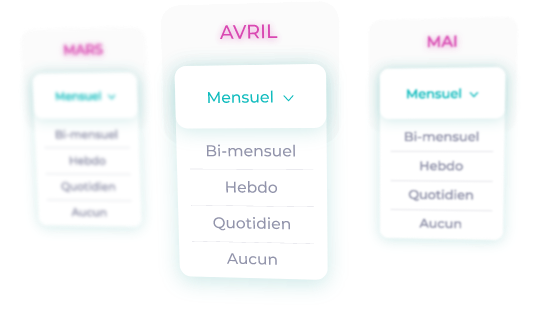 Keep up to date with about price movements
Don't miss any information.
Because it is important to be agile in the face of price volatility, YieldBooking allows you to be alerted as soon as your competitors' prices change.
Define the percentage of variation at which you want to be alerted, and on which stays.
Choose who will receive alerts from your team.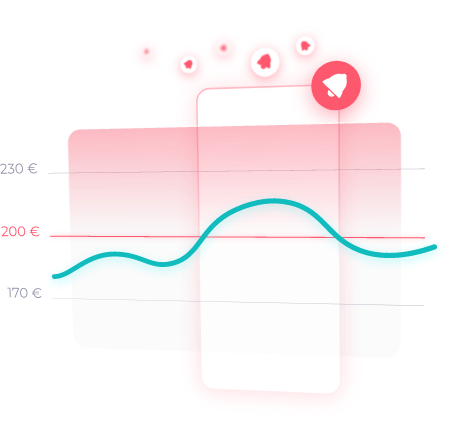 They are already using YieldBooking
La solution YieldBooking répond efficacement au besoin du Revenue Manager devant réaliser une veille stratégique des prix des concurrents. Elle permet ainsi de dégager du temps pour l'analyse approfondie du rythme des réservations.
Que ce soit dans le cadre d'actions commerciales afin de dynamiser la demande ou à l'inverse afin d'augmenter le tarif pour accroître le CA, YieldBooking a permis de prendre des décisions plus robustes et plus rapidement.
Discover our software in 10 minutes only
A demo does not commit you to anything
Our IT team consists of software engineers who have been specializing in the automation of data collection for years.
The method we use to retrieve prices allows us to obtain extremely reliable results.
YieldBooking is the result of careful consideration by professionals in the tourist accommodation industry in response to an everyday problem.
Software was then designed in-house by digital experts, both in terms of ergonomics and design as well as the technical side.
Tell us who you want to monitor and when, and our teams will set up your competitive intelligence. A turnkey solution.
Our teams are also available to help and support you throughout your use.